So, you're a very ardent music listener! And you are confused about which music streaming platform to choose? With so many options available, choosing the right platform can be daunting, right? But worry not, I'm here with my blog, Music Streaming Platforms Comparison, to help you choose the right one.
As a fellow music enthusiast, I'll help you navigate the sea of music streaming services. I'll compare some of the most popular platforms in this article, making your decision a breeze.
Music Streaming Platforms Comparison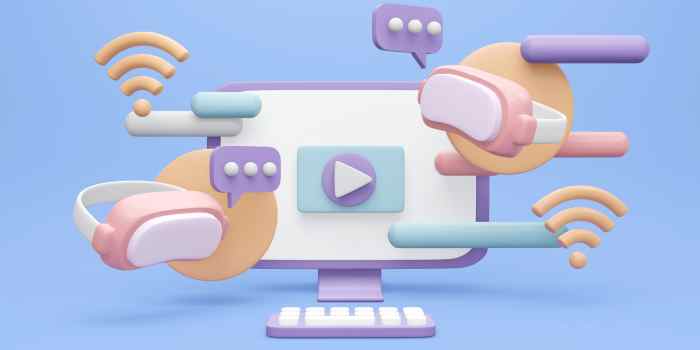 Music streaming has become a part of our daily lives in today's digital age. It's essential to find the platform that suits you best. So, now let's dive into our Music Streaming Platforms Comparison.
The Big Players
Let's start the exploration by looking at the giants in the music streaming industry.
As many of you know, Spotify needs no introduction. With a massive library of over 70 million songs and a user-friendly interface, it's a top choice for music lovers worldwide.
Apple Music, integrated seamlessly with Apple devices, offers exclusive content and a vast music catalogue. It's perfect for those who live in the Apple ecosystem.
Amazon Music caters to Prime members with its extensive music library and additional perks. If you're already a Prime member, this could be the right choice for you.
Sound Quality
When it comes to streaming music, sound quality matters. Let's see how these platforms compare.
Spotify: High-Quality Streaming
Spotify offers high-quality streaming with its Premium subscription, boasting a bit rate of 320 kbps. Audiophiles will appreciate the clarity and depth of the music.
Apple Music: High-Resolution Audio
Apple Music uses the AAC codec for its music to deliver crisp and clear sound. Plus, it offers high-resolution audio through the Apple Lossless Audio Codec (ALAC).
Amazon Music: HD and Ultra HD
Amazon Music offers a range of sound quality options, including HD and Ultra HD. If you have top-notch audio equipment, this could be your go-to choice.
Personalization and Discovery
Discovering new music is one of the joys of using streaming platforms. Let's get into the things to know how these platforms handle personalisation and discovery.
Spotify is renowned for its personalised playlists like "Discover Weekly" and "Release Radar." It uses algorithms to curate playlists based on your listening habits.
Apple Music: Apple Music Radio
Apple Music features radio stations and playlists curated by real DJs. It also offers a "For You" section with personalised recommendations.
Amazon Music: Amazon Music Unlimited
Amazon Music uses AI-driven recommendations to suggest new tracks and artists. It learns from your listening history to tailor its suggestions.
Pricing
Now, let's talk about the subscription fee and how these platforms stack up in terms of pricing.
Spotify: Freemium and Premium
Spotify offers a free tier with ads and a Premium subscription with no ads, offline downloads, and unlimited skips.
Apple Music offers a three-month free trial but then requires a paid subscription. It does not have a free ad-supported option.
Amazon Music: Prime and Unlimited
Amazon Music has a Prime Music option for Prime members, which is limited in song selection. For a broader library, you'll need Amazon Music Unlimited, which is a paid subscription.
Conclusion
I hope this Music Streaming Platforms Comparison will help you to decide which music streaming platform is right for you. If you value a vast library and personalised playlists, Spotify might be your jam. Apple Music is perfect for Apple users looking for seamless integration, while Amazon Music caters to Prime members with additional benefits.
The choice ultimately depends on your preferences and needs. So, consider your priorities regarding sound quality, personalisation, and budget before making your decision.
FAQs 
1. Is there a free version of Apple Music?
No, Apple Music does not offer a free ad-supported version. It requires a paid subscription after the three-month trial.
2. Can I use Spotify for free?
Yes, Spotify offers a free tier with ads. However, the Premium subscription removes ads and adds extra features.
3. Which music streaming platform has the best sound quality?
Amazon Music offers a range of sound quality options, including HD and Ultra HD, making it a top choice for audiophiles.
4. Are there family plans available for these platforms?
Yes, all three platforms offer family plans that allow multiple users to share a single subscription at a reduced cost.
5. Can I switch between these platforms easily?
Yes, you can switch between these platforms without losing your music library. They all offer tools to transfer your playlists and saved music.