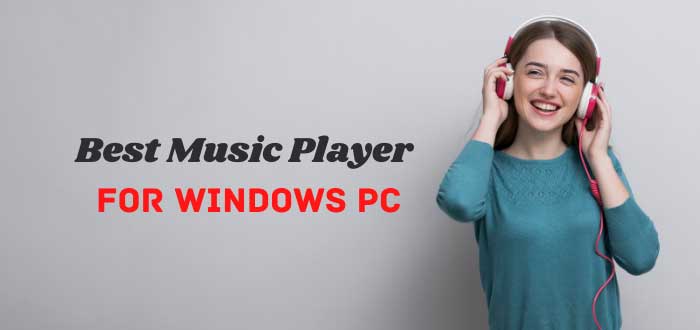 Many of us now rely on online music streaming for our listening experience. However, it is dependent on your network connection and also cost a lot of data. That is why music player apps are still very much in the business. With the myriad of apps out there, how do you choose which one is perfect for you?
Do not worry about that. In this post, I would give you the seven best music player apps for Android. You would also get basic information about them. Let's start on a musical journey.
1. Google Play Music:
Google Play Music is one of the best music player apps out there in the market. You can store up to 50000 songs in your collection. The app suggests you songs as per your music choice as well. The listening experience is also good. Besides, you can tune in radio stations and enjoy their programs as well. In addition, you can find new podcasts and subscribe as per your interest. The app has both free and subscription versions. In the subscription version, you can get access to 35 million songs. Also, you will receive a YouTube Red membership. You can even download and listen to songs when you are not online. The subscribed version is ad-free as well.
2. n7player Music Player:
n7player music player is another great choice you have. It has a simple user interface that makes your experience better. The app has a gesture control feature. Finding songs is easier with this feature. It has a 10-band equalizer, numerous preset options, true bass, volume normalization, and many more features. That gives you superior listening experience. The app is highly customizable as well. It supports all the popular file types such as mp3, mp4, 3gp, wav, and so much more.
3. Black Music Player:
This one is one of the most elegant music player apps on the list. The app supports all the general file types such as MP3, WAV, OGG, and much more. The Black music player has a built-in equalizer, 3D surround virtualizer, and a bass boost as well. In addition, there are embedded lyrics that you can view and edit. Besides, the app has gapless playback and ID3 tag editor features as well. You can customize it with ease. This one is an app well worth looking at.
4. DoubleTwist Music Player, Sync:
DoubleTwist music player is both a music player and a podcast manager. The user interface is simple and easy to use. The listening experience is simply amazing. It has a Respect Audio Ducking system settings. In addition, you could cast or AirPlay any music from your Android device if you purchase the AirSync. The app is completely free. It is updated regularly as well.
5. Retro Music Player:
The Retro music player has a hybrid design that gives somewhat of an iOS feel. It has a clean and simple user interface that is easy to use. White, dark, and black for AMOLED screens are available on the app. The app features home screen widgets, sleep timer, lyrics screen, tag editor, lock screen playback controls, and last FM integration. You can also create and edit playlists as well.
6. Pi Music Player:
This app is a free, ad-supported music player. The user interface is one of the best looking ones on the list. The enhanced folder view makes browsing for files easier. The built-in five-band equalizer makes your listening experience better. In addition, the app has a bass boost, virtualizer, ten presets, and 3D reverb effects as well. With the ring cutter, you can modify any MP3 file and use it as your ringtone. The unique feature of the app is the Pi Power Share. It is a cross-platform music sharing feature. It lets you share tracks, albums, and even playlists with anyone anywhere in the world.
7. Pulsar:
Pulsar is another nice music player app worth looking at. The user interface is elegant and contemporary. It is also easy to use. There is a smart playlist that separates the recently added, most played and recently played tracks in different categories. The app automatically syncs artist and album images that are missing. Some other features are gapless playback support, display lyrics, built-in tag editor, chromecast support, sleep timer, disable car autoplay on Bluetooth, and so much more.
So, these are the top seven best music player apps for Android for you. If you have any questions or want me to discuss something else, let me know in the comments section below.