EDM festivals are among the top trending festivals that have made their place in the hearts of many people. With its rising popularity and unbelievable craze, I'm here with the top EDM festivals around the world; you can visit with your favourite person.
These festivals are grand and offer a whole new world to its audiences. From heart-throbbing beats and electrifying music to incredible lights dancing with you, these festivals are no less than heaven for EDM lovers.
But first, let's learn what EDM festivals are.
What are EDM Festivals?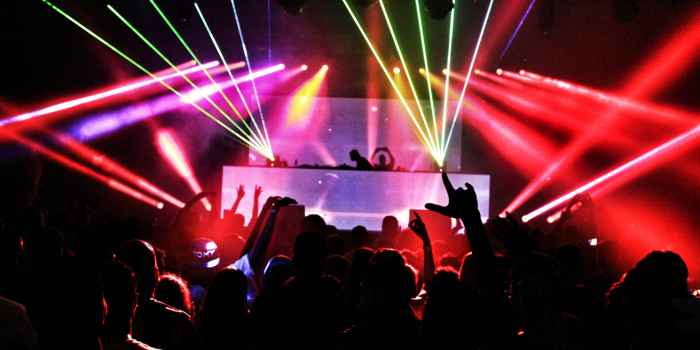 If you're new to the scene, EDM festivals are massive gatherings where electronic music takes centre stage. These festivals are a celebration of music where you can forget everything and just focus on the rhythms, beats and your inner harmony. It is more like a playground for adults to meet and dance with like-minded souls.
Famous EDM Festivals Around the World
Now, without any delay, let's shine a spotlight on some of the most iconic EDM festivals that make the world groove:
1. Tomorrowland: Belgium
The first one on our list is Tomorrowland. This festival is on another level. Famous for its jaw-dropping stages, it is a pleasure of the eye that can give you a feeling like once in a lifetime. Located in Belgium, this annual festival lasts two weeks, giving you plenty of opportunity not to miss it.
The moment you enter the festive ground, you're bound to be swept away by its enchanting wave of melodies.
2. Ultra Music Festival: Miami
Miami, Florida, transforms into a pulsating EDM mecca during the Ultra Music Festival. It is a festival where energy radiates from every corner. With the incredible vibe this festival gives, you'll find it nowhere.
This festival happens every year during the march. So, are you ready to go for it? This festival has everything a music lover needs, from mainstage headliners to underground gems.
3. Electric Daisy Carnival (EDC): Las Vegas
Las Vegas transforms into a land of lights and thumping beats when EDC rolls into town. This three-day carnival is unlike any other, where music, art, and technology fuse to create an enchanting experience.
Imagine dancing beneath the electric sky, surrounded by larger-than-life art installations, and sharing euphoric moments with fellow music lovers who become lifelong friends.
4. Coachella: California
Coachella, often called an "it" festival, offers a blend of music, art and bohemian vibes. This festival is among the best EDM festivals worldwide for its unique representations and mesmerising views. Most importantly, EDM holds a special place in this festival.
As the sun sets below the horizon, the Polo Fields are turned into a utopian playground where world-renowned DJs perform that can make your heart race and your body move.
5. Creamfields: UK
Creamfields is a festival that brings people together. This two-decade older festival is an excellent escape if you are tired of your daily life and want to do something exciting. With its groundbreaking music that heals the heart, this festival is where we can unite with ourselves.
So, if you ever want to turn your life into a different theme for some time, don't hesitate to go on this adventurous journey.
6. EDC Mexico: Mexico
Welcome to the colourful and vibrant world of EDC Mexico. This festival is an example of pulsating beats that will give you a taste of Latin culture. Set against the backdrop of Mexico City, EDC Mexico transforms the Autódromo Hermanos Rodríguez into a playground of sound, lights, and unbridled joy. Dance to the rhythm of reggaeton, trance, and everything in between, all while immersing yourself in a cultural celebration like no other.
Conclusion
So, how many of them have you been to? These festivals are for everyone looking to transcend into something crazy and get out of their regular life. So, the next time you find yourself craving an unforgettable musical adventure, remember the world is your dance floor, and the festivals await.
FAQs
1. What is the history of EDM festivals?
The roots of EDM festivals trace back to the underground dance scene of the '70s and '80s.  
2. How do I prepare for an EDM festival?
Pack essentials like comfortable shoes, earplugs, hydration gear, and an open heart ready to absorb the music and energy.
3. Are there any eco-friendly EDM festivals?
Absolutely! Many festivals prioritise sustainability and offer eco-conscious experiences that blend music with environmental awareness.
4. Can I bring my own food and drinks?
Many festivals have specific guidelines about outside food and drinks. Check the festival's rules beforehand to ensure a smooth experience.